Youth Farm Programming
Youth Farm runs four sessions throughout the year, each lasting 8 weeks.  One in the summer, one in the fall, and two in the spring, because in Minnesota that is the best growing time.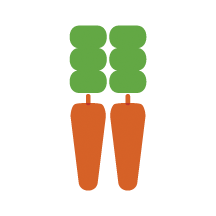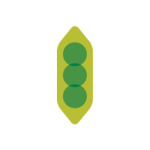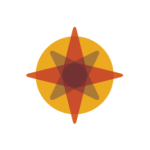 The Summer Program
For three days a week, anywhere from 50-70 youth spend six hours a day splitting their time between farm and growing activities, lunch and cooking activities, and other community based projects that relate directly to our mission. The Summer Program is run in each of the five neighborhoods we serve and the program ends with a community Harvest Festival. Each festival highlights the hard work and dedication of our youth that culminates in a free community meal.
The School Year Programs
During the school year, our fall and spring programs, youth continue a variety of after school farm classes, cooking classes, monthly community meals, as well as in school and after school greenhouse classes. Youth Farm now works with just as many youth during the school year as it does in the summer…even here in Minnesota.Utilizing its own Youth Development Curriculum, a progressive model that grows with our youth to challenge them where they're at with projects and leadership opportunities tailored to a variety of ages and abilities, youth can enter the program at 9 years old and can continue through until they reach the age of 24. Youth Farm presents age appropriate curriculum and increasingly challenging youth engagement opportunities dependent on what group the individual is in.
Youth Farm Age Groups
Youth Farmers (ages 9-11) During the summer and school year Youth Farmer's focus on developing interpersonal skills while mastering gardening and cooking. Youth Farmers are also introduced to curriculum about the impact of food choices.
All Stars (ages 12-13) Building upon skills learned at the Youth Farmer level, All Stars incorporate intentional and specific leadership roles that focus on role modeling and cultural competency. All Stars also begin to learn about food systems.
Project LEAD (ages 14-18) Project LEAD participants work to develop mentorship, conflict resolution, leadership, community organizing and employment skills. Community-based projects, exploring a spectrum of career options, project planning and supervision of younger youth give participants continued engagement and even employment opportunities. They are also engaged in local food systems work through garden and distribution planning for the food we grow.
Farm Stewards (ages 19-24) The newest age group to Youth Farm, introduced in 2011, provides program "graduates" with employment and professional development opportunities post high school. Farm Stewards work 14-20 hours/week in greenhouses, hoop houses, and on the farms to cultivate and harvest year round crops as well as plant starts for all 5 of our neighborhoods. Additionally, farm stewards teach weekly in-school and out-of-school classes which allows them and Youth Farm to engage more intentionally with a larger number of youth our communities. Finally, farm stewards participate in year round youth development trainings once a week and become staff for our busy summer programming.